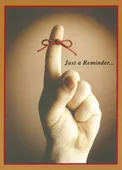 Below are two forms to fill out and bring to our upcoming Conferences:
Student Conference Communication
Parent Conference Communication
Below are links to download all necessary forms for this year. Please make sure all necessary paperwork is in prior to the start of school on September 6th.
Supply Lists
We
celebrate
birthdays
at Village Gate with a walk around the sun for each year of the student's life. As we do this, we like to honor each year of their life by highlighting accomplishments or special events. If possible, please find a picture for each year of your child's life and write a short life story to be brought into school for this
celebration
. We have put together an outline, if you would like to use it, or you can create your own. It will be returned to you at the end of the
celebration
. (If you need additional pages, you can copy and paste what we have created onto a new page and change the necessary wording.)
We ask that you let your child participate in selecting pictures and helping write his or her life story.
Enjoy putting it together. Then you can coordinate with your child's teacher about when to have the
celebration
in class.