Dr Montessori suggested we "follow the child" - that is, observe each individual child - to find out how to best help that child reach his innate human potential. Village Gate Children's Academy's classes and courses of study are based upon this profound view.
We believe students learn not only with but also from one another. The language and behavior of younger children is stimulated by older role models, and the self-esteem of older children grows when they teach and nurture younger ones. All children learn how to deal appropriately with other children of different ages.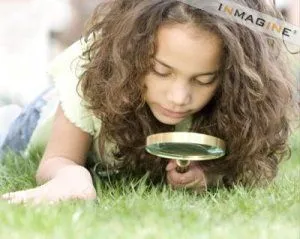 We want our students-and the adults they become-to consume the unknown like a favorite meal; to be able to gather, question, evaluate, and act independently and with confidence. So, in each act of transmitting knowledge, we are also seeking to encourage traits of self-awareness, sociability, self-motivation, active curiosity, discipline, responsibility, and self-reliance. These are the assets our students will come to rely on as they face new situations, in school and throughout their lives.
This, then, is the heart of our philosophy: to impart knowledge and provide opportunities to learn life skills, which together support the development of the whole person and provide the foundation for purposeful, responsible, fulfilling lives.
This philosophy, adapted from Montessori principles and tailored by developmental stages, is evident in all our programs, and is characterized by:
Respect for the child
A responsive environment prepared with multisensory, sequential, and self-correcting materials to support self-directed learning
Observant educators trained to assess learning styles, paces, and trajectories
Purposeful activity as the engine of growth of the whole person
Freedom of movement to interact with peers and select activities
Uninterrupted time to finish an activity successfully, thus building self-esteem
A "personal best" approach, eliminating peer-competition in favor of self-motivation
The classes are organized into several areas of curricula. A Montessori education has always emphasized a total language approach to teaching language arts, where aspects of this important subject touch all other subject areas. Language arts study includes pre-reading, reading, literature, grammar and writing.

Other curricular areas are mathematics, everyday practical living skills, sensory awareness, geography, cultural studies, science, art, music, movement and social graces. In all areas, there is an emphasis on the sensory aspect of each experience. In mathematics for example, the thousand-bead cube is a thousand times as heavy and a thousand times as big as the tiny single bead. Likewise, whole concepts are taught before individual parts. In geography for example, children are taught that Earth is made up of land, water and air. The land is gathered together into continents, and the continents are divided into countries.

Because Village Gate "follows the child", a student's progress through the curriculum depends on his own development and not on an arbitrary benchmark.
Below are several videos and resources the further explain Montessori and our philosophy:
Introduction to Montessori and the Montessori Foundation - https://www.youtube.com/watch?v=q7a3Br6kPbU
Imagine a School: Montessori for Elementary Learners - https://www.youtube.com/watch?v=cBs73rff0n0
Montessori for Middle School - https://www.youtube.com/watch?v=Th2m6YEZMpQ
10 Elements of Montessori Secondary - https://www.youtube.com/watch?v=fF4eCC-a2u4
Google Founders Talk Montessori - https://www.youtube.com/watch?v=0C_DQxpX-Kw
The Independent School Project: If Students Designed Their Own Schools - https://vimeo.com/60919251