Village Gate Children's Academy is a community of compassionate, curious learners; where every person lives confidently, joyfully and passionately, with respect for one another, leading the way to peace and harmony in the greater global society.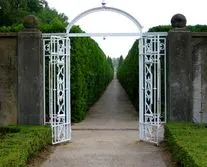 Our Vision is:
To provide an enriching Montessori-based education that fosters each child's innate love of learning, creativity and wonder;
To cultivate dynamic partnerships between family, school and community;
To celebrate the human spirit and honor the diversity among us; and
To inspire and impact society through academic excellence and service.
Village Gate Children's Academy is a fairly new Kindergarten through Middle School Program in Encinitas, California. Born out of a desire to create a school in southern California that incorporated a strong academic program with the tools and philosophies of Joy of Parenting. We believe that having a "common language" and strong partnerships are keys to an excellent learning environment. Strong partnerships with our students, parents and the community at-large.
We utilize the Montessori philosophy of education as the foundation for our Academic Program. It is our belief that each child is an individual and should be educated as such. It is our goal to know, understand and appreciate each child's unique gifts and to utilize those gifts as a resource for their learning, to teach one another and as a magnificent expression in the world.
We invite you to come visit our unique learning environment to experience, first hand, joyful learning and the magic of children learning in an environment where they are celebrated, respected and honored for their magnificence while being empowered to grow and learn beyond their boundaries.